As mentioned in my previous post, I didn't think I would have much time for knitting over the weekend.
To my surprise, I did manage to work a bit on the Rainshine Shawl:
I finished the first lace section, and hope to work a bit on the beaded lace section tonight.
Sunday night after work, I went to see my mum for her birthday. I made her some feathered earrings, one pair in light and dark turquoise, the other in purple and turquoise. I forgot to take some pictures prior to making them, but I've made another pair in pink and purple I can photograph (and my mum said she'd send me pictures of the ones I made her). N and I stayed for some tea, and when we were leaving we saw this little guy in the yard:
He sat there and let us watch him, and didn't even move when we started the car. My mum lives is a nicer part of the city, near the lake and a nice quasi forested area, so my parents see a lot of wildlife. They have a resident chipmunk, and all sorts of birds. Though their house is technically in the city, and isn't all that far from main roads, every time I go to their house I feel like I'm going to a little cottage on the outskirts of a small town.
We've been having some thunderstorms and rainy days, in amidst some super sunny breaks and the heat that comes along with it - Spring is definitely underway. I got myself a nice burn over the weekend - being as white as a ghost tends to make you burn easily - I'm going to have to knit some lovely summer shawls and lacey overshirts for when I go out this summer, at least to protect my shoulders. I'd also like to knit a lace parasol, but I'm not sure I'll have the time. Phoenix, however, has been loving the sun and heat:
I've done some Spring cleaning, and been donating things to the local thrift store. I still have more to donate, but at least the apartment is getting de-cluttered, slowly but surely. After taking over my last two packed boxes to donate, amidst our running around, I stopped by an army surplus store, and got myself a little jacket, I just need to change out the American patch for a Canadian one (I already have a patch) and maybe change the name patch. At the thrift store, I found a cute little skirt, not my usual colours, but something I can at least wear while the weather warms up. I also picked up a lace crop top by Divided (H&M), and one of the sparkle tutus from Hot Topic I didn't have. I'll have to take some pictures in the next few days to upload. Amongst my other finds were X2 (I needed it to complete my X-men series, I had it and it got lent out but never returned), Juno (for two dollars, I'd been wanting to see it recently), and three books:
Fake It. An amusingly written book on taking shortcuts when you don't really feel up to doing stuff. I skipped sections that I couldn't really relate to (anything to do with children or getting guys - I don't have any children, and N is all the guy I need - though I did read the section on "Not wanting to get married" and giggled the whole way through); even then I found the writing style to be easy to read and follow, and a great deal of it was comedic.
The second being the first complete serial of The Spiderwick Chronicles:
It has cute little uneven page edges, and illustrations throughout. I'm looking forward to curling up on a rainy day off (with the cats and some tea) and reading through it (likely in an afternoon).
The final, and maybe the one I am most excited about, is a collection of Charlotte and Emily Bronte.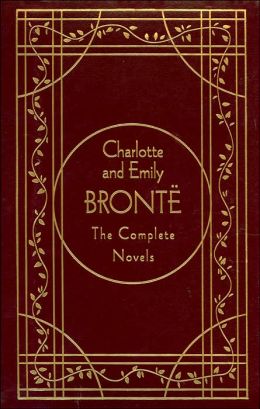 I haven't read many of the classics, which I'm sure is a travesty. I've read
Pride Prejudice and Zombies
, but never the original Pride and Prejudice. This collection includes
Jane Eyre
,
Shirley, Wuthering Heights, Villette,
and
The Professor
. I'm sure this nice little dent will inspire me to source out more classics for cheap!
I just picked up the new Simply Knitting magazine (well, "new" being Spring Print, we don't get them in Canada until the month after), so I'm going to immerse myself for a while.