I joined in on my first
Reducio swap
! A mini sock and small item swap, great for branching out into more Harry Potter fun!
This round's (32) theme was Divination, so you must knit one mini sock and one mini divination item. I made a few tiny items for my partner and added some treats (which I didn't get photos of). My Hogwarts name for this round was Violet Granger (I took a random hp name generator quiz), and in Gryffindor, my partner was in Ravenclaw.
First a pair of socks - one for my partner and one for myself, in Ravenclaw colours
For the divination aspect, I decided to go with conventional and unconventional. I designed a crystal ball for the traditional tool, and one of
Hermione's Crafty Fires
.
My partner sent me (spoiled, really) quite a few amazing items, in a form of Ornithomancy - divination based on actions of birds!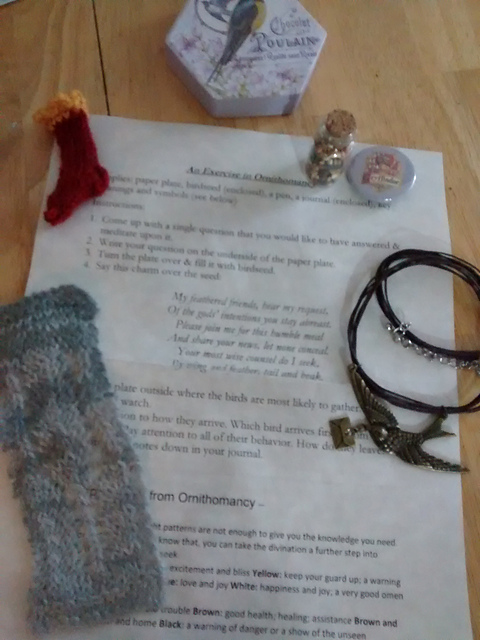 I'll definitely be joining for another round, I found this swap to be quite fun!